Mobile Bars and Festivals: A Perfect Match!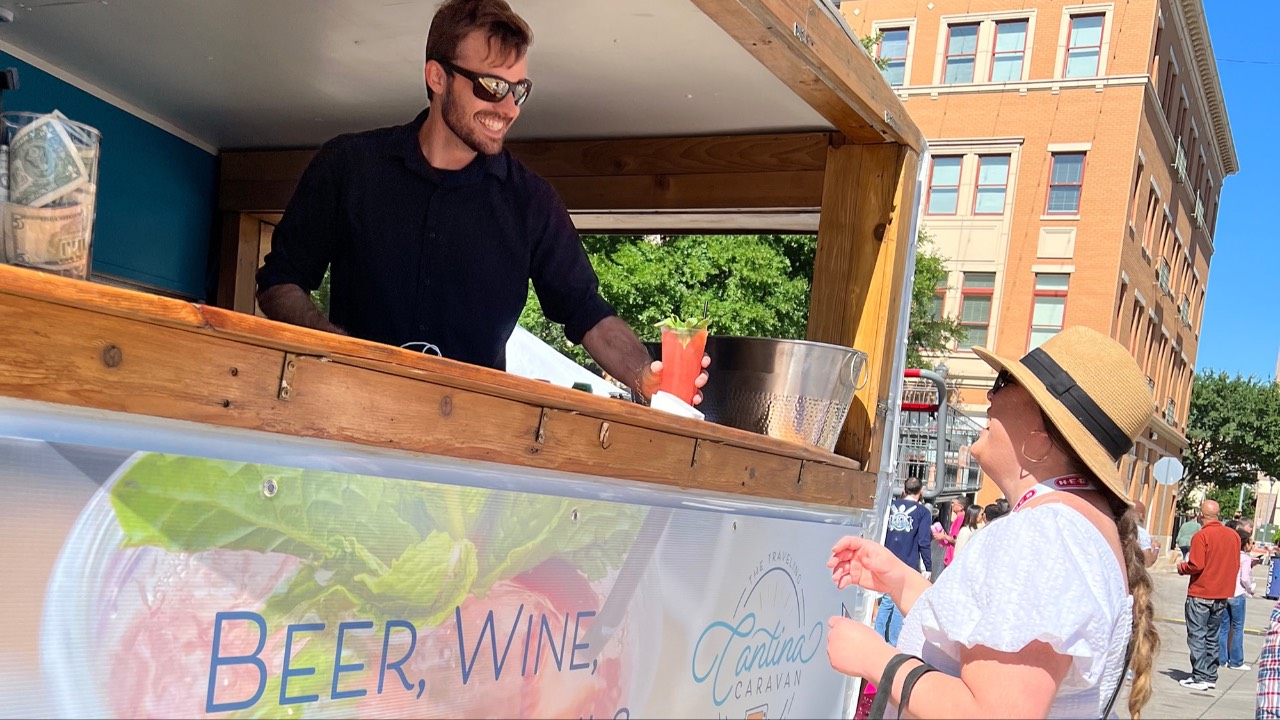 Festivals are a time for celebration, music, and culture. People from all walks of life come together to enjoy the festivities and create unforgettable memories. However, no festival is complete without food and drinks.
Cantina Caravan is the latest trend in the events industry. We are perfect for festivals and outdoor events as they provide a convenient way for attendees to enjoy their favorite drinks while enjoying the festivities. With the growing popularity of mobile bars, many festival organizers are now incorporating them into their event plans.
One of the primary benefits of Cantina Caravan is our flexibility. We can be set up in most any location and can cater to a variety of needs. From beer and wine to cocktails and mocktails, we can serve a wide range of drinks, depending on the event's theme and attendees' preferences.
Another benefit of Cantina Caravan is that we are highly customizable. You can choose the style and design of the bar to match the festival's theme and overall vibe. We offer branding options such as signage placement and marketing materials, allowing you to showcase your brand or event's logo on the bar itself.
Furthermore, our bartenders are best-in-glass with a unique and engaging experience for festival attendees. We interact with guests, offer recommendations, and even create personalized drinks based on preferences. This creates a sense of community and enhances the overall festival experience.
Cantina Caravan is an excellent way to support local businesses. We are able to source some our products locally, such as craft beers or locally-sourced spirits, supporting the local economy and small businesses.
We are a perfect match with most festivals providing a convenient, customizable, engaging, and supportive way for festival attendees to enjoy their favorite drinks while immersing themselves in the festival's culture and atmosphere.
Come see Cantina Caravan at Run for the Rose, Allen Food + Wine, and Taste of Addison!