The Cantina Cruiser
Bringing the mobile beverage experience to you one pour at a time!
Cantina Cocktail Culture
The Cantina Cruiser is a must-read for anyone who loves the idea of exploring different types of food and drink from a mobile cantina while learning about the rich history and culture of this fascinating new trend.
__________________
Cantina Cruiser is dedicated to all things related to best-in-glass vintage trailers serving unique craft cocktails and other beverages making your event unforgettable. The goal of our blog is to engage readers who are passionate about beverages and the mobile lifestyle.
We aim to explore the exciting and rapidly growing world of mobile cantina trailers covering a wide range of topics such as trailer design, construction, and operations, as well as the different types of beverages that are commonly served from them.
Our primary focus is on the drinks themselves, which could range from craft cocktails and beer to artisanal coffee and tea. We cover everything from the latest trends in cocktail culture to in-depth reviews of specific types of beverages. In addition, we also explore the unique business model of mobile trailers, interviews with trailer owners and operators, discussions of the challenges of operating a mobile trailer, and advice for aspiring trailer entrepreneurs.
At Cantina Caravan, we celebrate the creativity, innovation, and entrepreneurial spirit of the mobile beverage industry, while providing informative and entertaining content about traditional and non-traditional beverages.
CHEERS!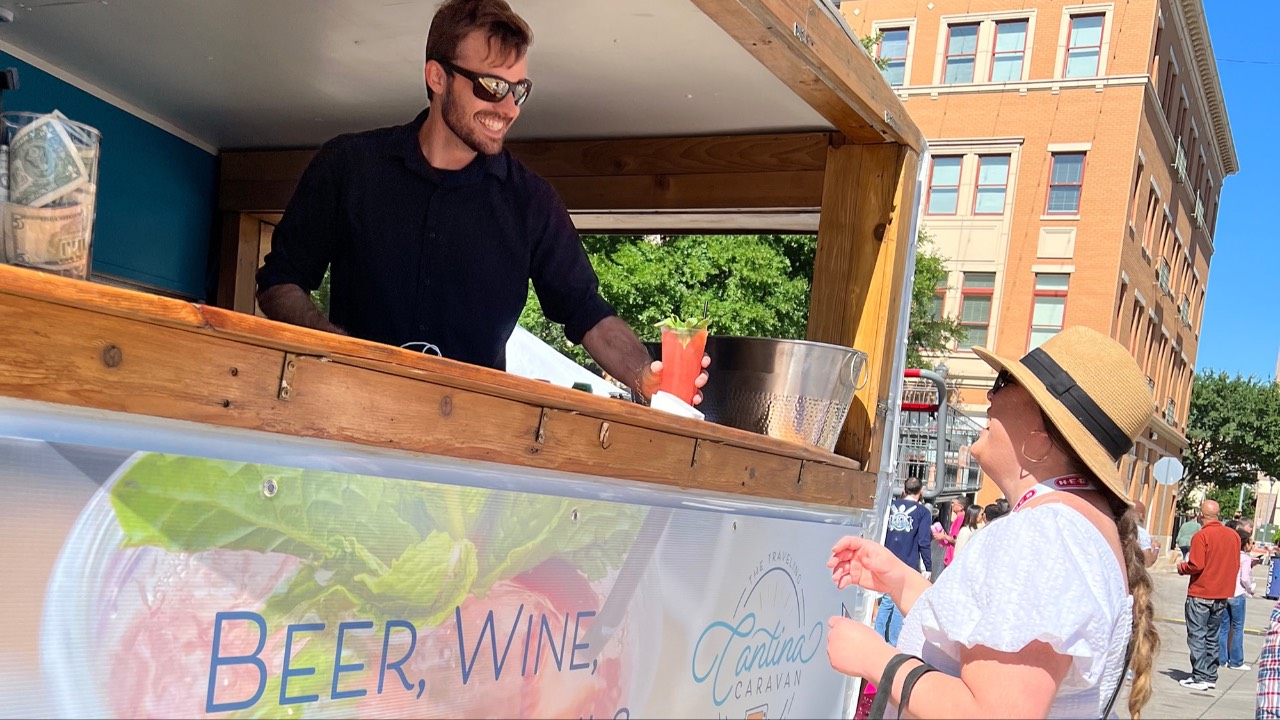 Mobile Bars and Festivals: A Perfect Match!
May 01, 2023
Festivals are a time for celebration, music, and culture. People from all walks of life come together to enjoy the festivities and create unforgettable memories. However, no festival is complete without food and drinks.
Cantina Caravan is the latest trend in the events industry. We are perfect for festivals and outdoor events as they provide a convenient way for attendees to enjoy their favorite drinks while enjoying the festivities. With the growing popularity of mobile bars, many festival organizers are now incorporating them into their event plans.
One of the primary benefits...
Read More...